Real-world experience prepares A&S interns for life after graduation
Thursday, December 15, 2022 - 09:41 am
Beyond enhancing and applying the lessons they learn in class, interns at Mizzou build confidence and connections. This is true for Addison Bazen and Skylar Bloch — two College of Arts & Science interns who are earning their stripes as graduates of Mizzou this December.
---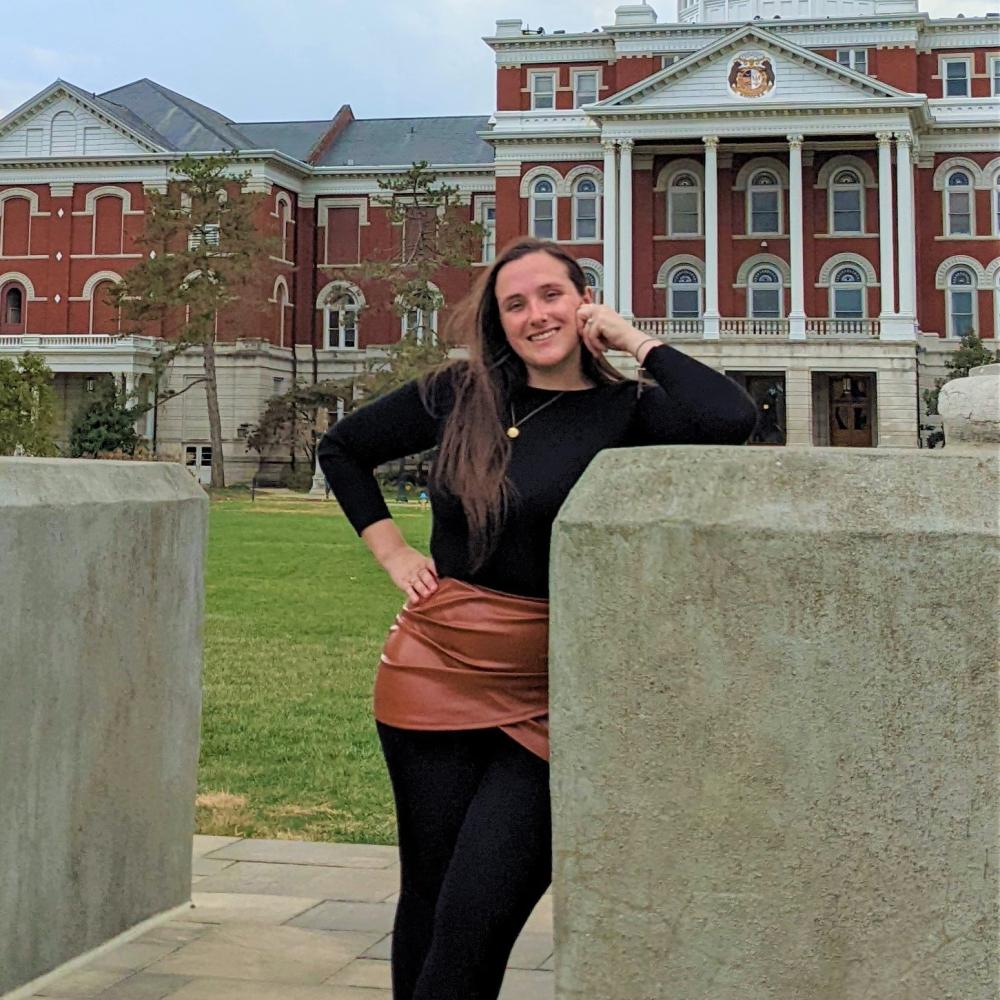 A fine arts major in the School of Visual Studies, Addison Bazen's graphic design internship with the College of Arts & Science allowed her to practice her skills and show off her work in the real world.
Bazen's designs have been displayed across campus for events, including Native American Heritage Month in 2021 and Black History Month in 2022.
The variety of tasks gives Bazen opportunities to explore and enjoy her work. "It keeps the job interesting and fun when I get to learn new things."
Her first project as an intern was the most memorable: designing t-shirts for an event honoring honor A&S alumni. Designing for such a high-profile event motivated Bazen and increased her interest in designing for events.
Aside from practicing design skills, Bazen also improved her communication skills and boosted her confidence. "I have learned how to communicate better by asking questions and voicing my opinions about my designs."
While she can do her work from any remote location, Bazen says her most meaningful experiences happen on campus. "I like talking to all the people and love the atmosphere. Everyone is always nice to talk to."
Bazen says, "I would encourage any student to take an internship – it's a great experience while you are in school. The experience has built my confidence as a designer and showed me that I can do this as a job."
---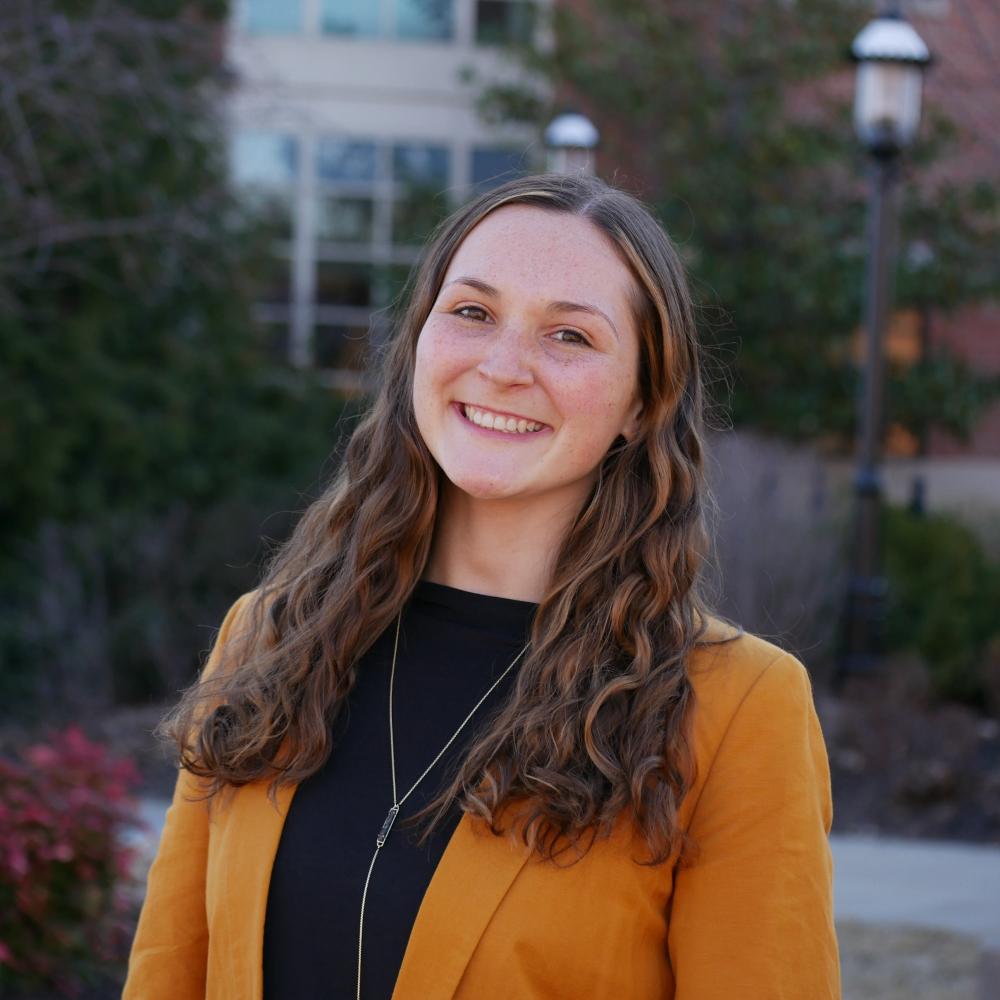 As a business student, Skylar Bloch joined the College of Arts & Science as a social media intern.
Bloch creates content, interviews sources, plans and executes campaigns, and develops strategies to increase engagement with the college's social media accounts.  
"The internship has taught me so much about working with a team in a professional setting," says Bloch.
Teamwork and professionalism were central to Bloch's most memorable experience. Working with a team of other communicators, Bloch created a presentation for Arts & Science Strategic Development Board. The presentation showcased improvements and outcomes for the college's main social media accounts.
"The board was very impressed with our presentation," recalls Bloch.
They weren't the only ones impressed with Bloch's work. Because of her real-world experience with the college, she received a new internship from a marketing.  
Bloch acknowledges the dual role of intern and student can be challenging, but her time as an intern has been rewarding. "Working and being a full-time student can be hard, but when you have a job that you enjoy it is definitely worth it."
Confident she has gained a competitive advantage, Bloch says, "For my future career, I can take with me the communication and personal skills that I have learned from my arts and science internship."
---
Arts & Science Internships
A&S for Success
Learn about opportunites for students to gain hands-on learning experience and for employers to help Tigers to enhance their skills.
For Students
For Employers