Wednesday, April 27, 2022 - 15:01 pm
Department/Program
Department of Communication, ASH Scholars Program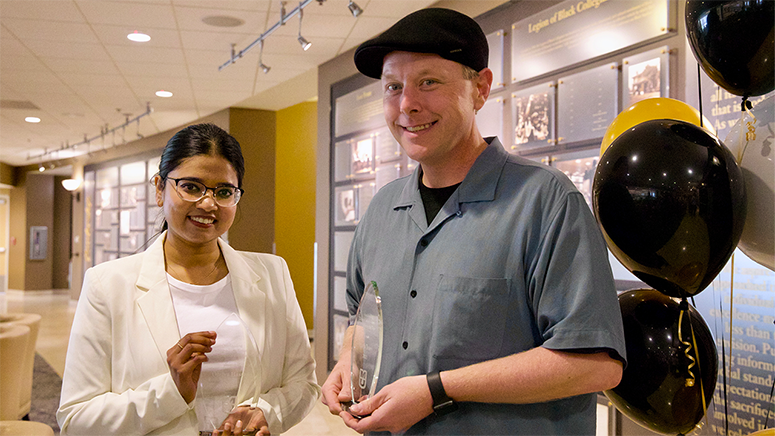 Undergraduate research is a hallmark of the University of Missouri academic experience, and hands-on opportunities in the laboratory, studio, and beyond often ignite ambitions and alter career paths. But it's mentorship that guides, challenges, motivates, and supports students as they strive for excellence.
The MU Undergraduate Research Mentor of the Year awards annually recognize two individuals for their excellence in mentorship. This year's winners — Christopher Josey, an assistant teaching professor in the department of communications; and Omiya Hassan, a PhD student in electrical engineering and computer science — were recently announced at the conclusion of Undergraduate Research Week.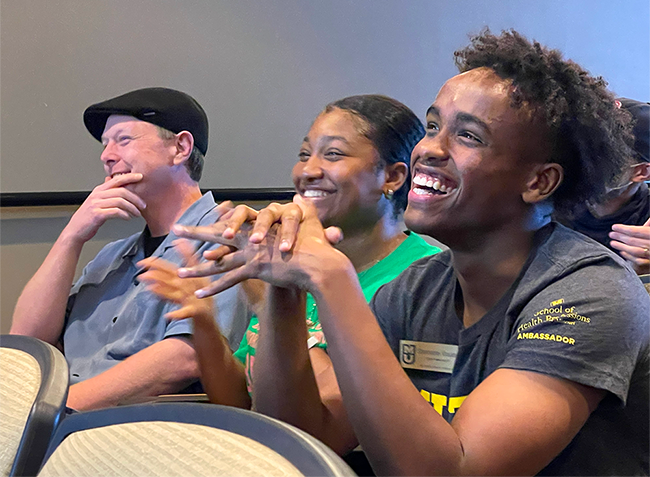 Christopher Josey
Christopher Josey is an assistant teaching professor, honors director and director of undergraduate research for the department of communication in the College of Arts and Science. His research focuses on identify and diversity within mediated communication.
Josey mentors eight undergraduate students in the ASH (arts, humanities or social science) Scholars Program, a program supported by the Honors College and Office of Undergraduate Research.
His ASH Scholars project, Minority-Focused News as a Locus of Empowerment, examines how marginalized groups are represented within news media and how those portrayals impact media consumers.
Three of Josey's ASH Scholar students nominated him for the Undergraduate Research Mentor of the Year award, describing him as having an immense impact on their understanding of research — building their competence and confidence.
"He is a tireless advocate for his undergraduate researchers," one nomination read. "He encourages us to push ourselves and is always willing to help us branch out and find research opportunities."
Another student described Josey as "not just my research advisor, but also a close colleague and one of my strongest advocates."
Josey was also recently selected as professor of the year by Mizzou Athletics.