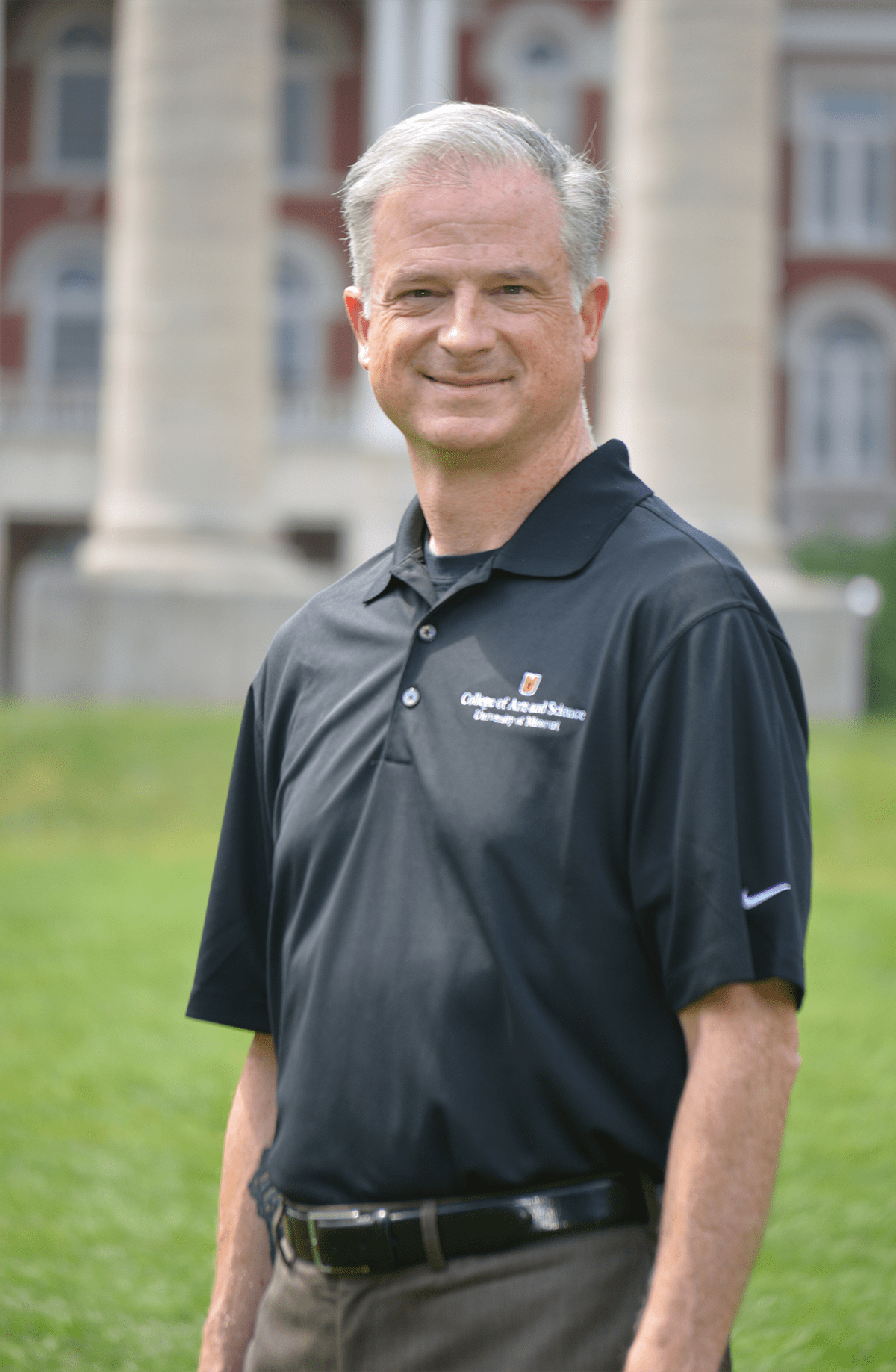 The College of Arts & Science is an incredibly special college — we study everything from the earliest forms of life on Earth, what it means to be human, how we think and organize ourselves, to the universe. We bring this vast and diverse scope of research and creative work to our students to help them design their own futures, build an inclusive environment for excellence, and serve Missouri and beyond.
One of our core philosophies is teaching our students how to think, not what to think. When they know how to think, how to approach problems, how to understand the human condition, how to understand the physical world in which we live, they can creatively solve any challenge life throws their way. When our graduates move to the next step in their lives, they are prepared for any career they choose, including ones not yet created. They can think critically, question everything, continually seek another perspective, and find better answers.
Research and creative work in Arts & Science spans the breadth of human knowledge. Our faculty are developing cancer fighting radioactive chemicals that we hope will save lives in the not distant future. We study the fossil record to understand how the Earth has changed and how future changes will affect us, and we develop ways to use data to understand athletic performance. Our faculty put on theatrical, musical, and artistic performances that stretch our imagination, help us interpret the world and contemplate the human condition. We seek to understand human behavior to eliminate addiction, while also studying policy that might help guide us to a better future.
The College of Arts & Science is dedicated to bringing all of our work beyond our classrooms, studios, and laboratories. As a part of an AAU public land grant institution, we serve our state and nation by educating our students, advancing creative work and research, and engaging Missouri and the nation.
Cooper Drury
Dean, College of Arts and Science