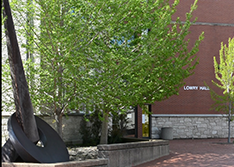 Academic advisors are available to meet with you! You can schedule an appointment with your advisor in MU Connect. Click here for a full list of majors and advisors in the College of Arts and Science.
Typically, you will meet with your advisor at least once during the semester to discuss your academic plan and before you register for the next semester's schedule. Advisors are also available to discuss matters beyond registration, including opportunities to broaden your academic and career-readiness experiences with study abroad, internships, undergraduate research, service learning, as well as participation in campus and community organizations. Advisors can also help you navigate the vast array of campus resources available, such as tutoring, career services, and support for health and well-being. Whether you want to talk to your advisor about your goals and future plans, or challenges you are experiencing, advisors are here to help!
Use this guide to understand your role, as well as your advisor's, in this collaborative relationship.