Thursday, August 10, 2023 - 09:28 am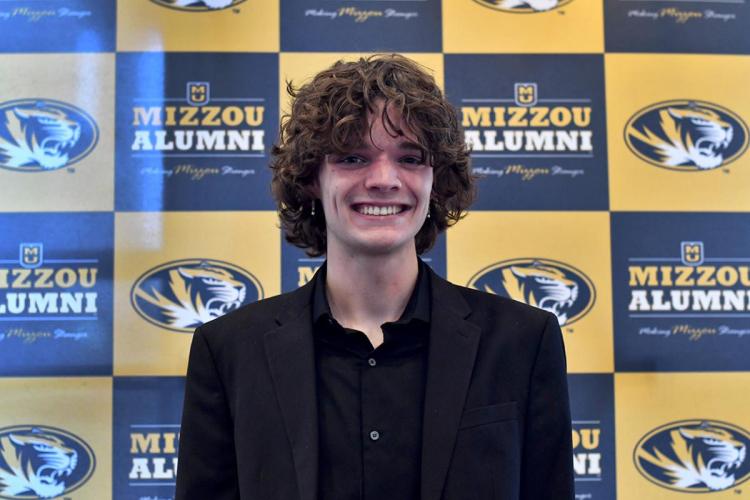 Among the many lessons Chase Zeller said he learned during the pandemic one not only left a lasting impression on him, but it also sparked an interest that he hopes to dive deeper into as a student at the University of Missouri.
Zeller saw the importance of government in his life and the lives of individuals across the country, especially at the local level. He spent his final two years of high school participating in a variety of hands-on learning opportunities, gaining valuable insight into the inner workings of several governmental entities. Zeller, who plans to major in political science, hopes to add to those experiences while at MU.
"I didn't quite understand how expansive the government truly is and how many things our elected officials are involved in," said Zeller, who is from Kansas City, Mo. "There is a lot that goes into every single decision, and it was really interesting for me to see how some of those decisions are made."
Zeller's first internship opportunity came his junior year and was with a nonprofit that focused on state legislators and candidates.
"That experience is what really opened my eyes to the importance of local government," Zeller said. "We can get caught up in the Bidens and the Trumps, but what is driving our decisions locally is Jefferson City or your local city hall."
He spent this summer working in downtown Kansas City at city hall where he interned for a councilman, as well as the historical preservation department. He participated in research projects and learned more about the legislation process.
"My work this summer was really cool," Zeller said. "It was a bit of a hybrid internship, so I got to take in quite a bit. This summer was also a crash course in human interactions. I learned how to talk with community members and professionals from a variety of backgrounds."
Zeller plans to build on those experiences at MU, through both his degree program and the Stamps scholarship. Mizzou has partnered with the Stamps Foundation since 2016 on a premier scholarship for incoming Tigers. Scholars receive a full four-year scholarship, covering up to the total estimated cost of attendance, plus an additional $16,000 enrichment fund for them to use throughout their time at MU.
Zeller is one of eight Stamps Scholars who will be at Mizzou this fall.
"Once I received the call that I was going to be a Scholar, I just started screaming," Zeller said. "It's such a wonderful opportunity, and I'm really excited. Never in a million years did I think I would be part of this incredible cohort."
Zeller knew a little bit about Mizzou before applying. He has multiple friends on campus and would visit his partner, who is also a Tiger. Zeller's high school band director also took them to various colleges, including MU.
"I knew that Mizzou was a great school, I just wasn't sure that I wanted to stay in the state for college," Zeller said. "Once I got here, though, and learned about the opportunities I would be able to pursue, I knew I had to be here.
"What I really like about MU is how large and expansive and diverse the community is. You have your sports fans and your sororities and fraternities. You also have this incredible academic institution on this beautiful campus. It's such a nice mesh and something I was definitely looking for."
Stamps Scholars must be enrolled in the Honors College for all four years, working toward the completion of the Honors certificate. Scholars have a dedicated mentor, contact with campus leadership, alumni networking opportunities and funding for study abroad, too.
"The Stamps scholarship is going to let me explore my interests, and I'm so excited to see what's out there," Zeller said. "It's going to be fantastic. I honestly haven't even processed all of it quite yet. I wish I could find another word to describe how I feel, but excitement really sums it up perfectly."