$50,000 from NSF helps MU researchers bridge nanoelectronics and biological systems
Friday, September 8, 2023 - 08:43 am
Department/Program
Department of Physics and Astronomy
University of Missouri Materials Science and Engineering Institute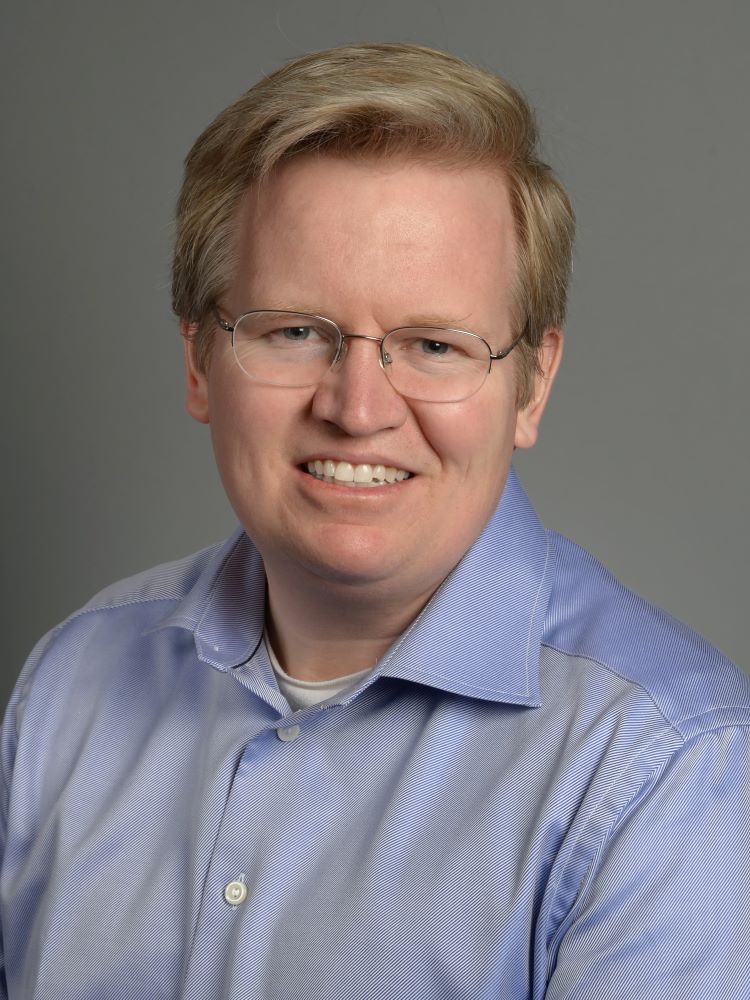 The smartphone or computer you're likely using right now couldn't exist without high-precision lithography — a fabrication technique that researchers at the University of Missouri are taking beyond consumer electronics.
Critical to producing the integrated circuits in your device, electron-beam lithography is great for the relatively uniform surfaces of silicon wafers but not for highly textured and organic materials. In contrast, ice lithography can be applied to the delicate and complex surfaces of biological systems.
"Because it is a generalizable technique, ice lithography could be applied across a wide variety of fields," says Gavin King, professor of physics at the University of Missouri College of Arts and Science.
While the technique is in its infancy, King foresees ice lithography unlocking numerous technological breakthroughs in the years ahead. This vision is taking shape as King and his colleagues expand the cutting-edge technique outside the boundaries of physics and engineering — and into biological and medical sciences.
Using ice lithography to seamlessly bridge nanoelectronics and biological systems, King and his interdisciplinary team aim to develop a new generation of biosensors possessing unique attributes, such as immunosensors with ultra-low detection limits.
With the help of more than $500,000 from a National Science Foundation award, this big idea is moving closer to reality.
Alongside matching financial support, the University of Missouri plans to house a high-precision ice lithography suite within the recently approved engineering and applied sciences building, providing advanced infrastructure for continued growth.
As for the next big idea, King views the engineering and applied sciences building as more than infrastructure. He also sees it as a source of inspiration and says, "Close proximity to researchers in multiple disciplines will undoubtedly spark new collaborations and new research."
---
Editor's note:
King also holds a joint appointment as professor of biochemistry in the College of Agriculture, Food & Natural Resources and is an affiliated faculty member of the MU Materials Science and Engineering Institute. 
King's team includes Professors Suchi Guha and Bernadette Broderick from the College of Arts and Science physics and chemistry departments, respectively.