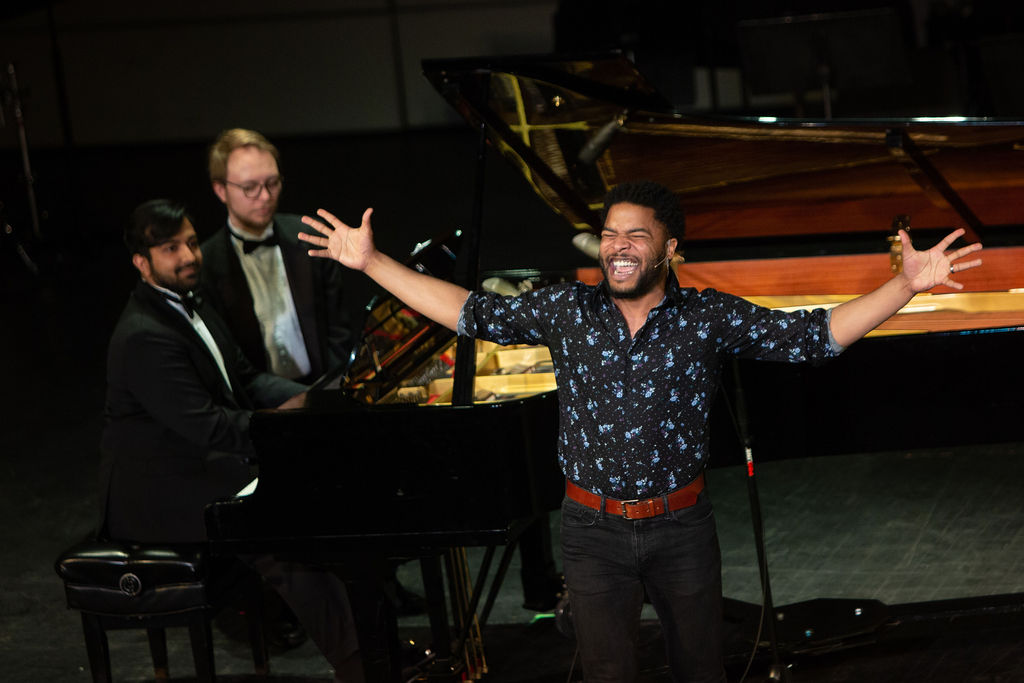 The Chancellor's Arts Showcase is an annual event where audience members get to experience Mizzou art in all its forms;  music, theatre, fine art, and more. The evening highlights artistic work and performances by students, faculty, and alumni.
2022 Chancellor's Arts Showcase Event Details
Friday, February 25, 2022 
At the Missouri Theatre in Columbia, Missouri
Doors Open for Lobby Displays – 6:30 p.m.
Program Starts – 7:30 p.m.
The event is free and open to the public, no ticket necessary.
Note: We request all attendees wear a mask during this event. Attendees are also asked to monitor their symptoms before coming to the University of Missouri campus. Please do not come to campus if you are experiencing symptoms, feel unwell and/or if you are currently in isolation or quarantine due to COVID-19 or exposure.
One of the highlights during the event each year is the world premiere of a new work of music by the Sinquefield Composition Prize winner. The Sinquefield Composition Prize competition is part of the Mizzou New Music Initiative and a direct result of the generous support of Jeanne and Rex Sinquefield and the Sinquefield Charitable Foundation.